One of the advantages of the online learning method is that students can learn from anywhere, without having to go to the classroom, just have a smartphone and an internet connection (computers are of course good most already). We have instructions on how to install and use ZOOM software on computers/ laptop as well as advantages and disadvantages of online learning/ meeting methods => SEE HERE. Below is the article to share the installation and use of ZOOM app on smartphones: Android, Iphone / Ipad … ZOOM runs stably for the quality of sound and sharp image transmission on all smart phones today (you must choose a place with strong wifi / 3G / 4G). Therefore, you can use Zoom on your phone for learning, meeting anytime, anywhere!
Or click here to install the Zoom for Android: https://play.google.com/store/apps/details?id=us.zoom.videomeetings
Zoom for Android

Or click here to install the Zoom for IOS: https://apps.apple.com/vn/app/zoom-clound-meetings/id546505307
Zoom for IOS
Ok, let's go.
See more:
Step 1: Install the Zoom software:
Click on the link or scan the QR code above to install.
Go to Play Store (for Android) or App Store (for Apple)
Find an application: Zoom
Download Zoom Cloud Meetings
Step 2: Login to Zoom
Each person will be given an ID or a link to login by host person. Host person can be your teacher or partner.
For example ID is: 422 845 5334
After logging into the application, click Join a Meeting (item 2) to log in the class with the ID code issued by the teacher.
Section 3: Enter ID
Section 4: Enter the name
Section 5: Turn on and off Audio from Microphone and Video from webcam / camera when logging in room
Section 6: Join Meeting: Go to room
Step 3: Use the Zoom
After logging into the room, the phone screen will appear as shown below.
Section 1: On / off Microphone (usually only 1 microphone of the phone).
Section 2: On / off Camera (usually have 2 front and back cameras, choose the same before and back when we take a photo).
Section 3: Share is sharing, is a whiteboard or share the screen.
Section 4: Participants: Manage, view the participants.
More: Some gestures: clap, agree, raise your hand.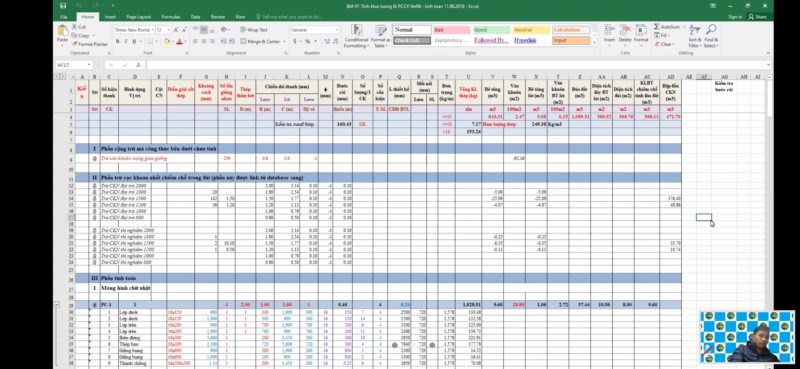 See a Excel sheet displayed on a phone
See a slide powerpoint displayed on the phone
See a word document displayed on the phone
Share a whiteboard on the phone
Section 1: Pencil
Section 2: Erasing
Section 3: Select color for the line
Section 4: Choose the width for the line
Section 5: Spot light
Section 6: Delete drawing
Section 7: Other actions: Save drawing …
Similar to screen sharing on computers, on smartphones there are also annotation tools, however they are shown in smaller size.
In addition, on the phone there is a Tap to Speak function, which allows us to share the sound even when the default Microphone is off, this is a safe function that only shares sound when needed, just by slide the screen to the right or left:
Note:
For iphone/ ipad, you have to install a little bit in your phone to be able to share the screen. Details of how to share the screen in the Zoom software on iphone/ ipad you to watch the video in the link below:
Video: Screen sharing in the ZOOM software on an Iphone
Video: How to use the ZOOM software on an android phone
You can register for a free account on https://zoom.us to test between your computer and smart phone!
The End:
Currently, smart phones and tablets are very cheap in the market, so anyone can easily buy one with a powerful configuration, integrated quality microphone and high resolution camera. ZOOM runs stably for the quality of sound and sharp image transmission on all smart phones today (you must choose a place with strong wifi / 3G / 4G). Therefore, learning, online meeting is now becoming extremely convenient, anytime, anywhere!
If you have any questions or suggestions, please let your content in the comments below, we will respond to you in this comment.
Good luck!
Victor Vuong,
My name is Thắng (mean victory). I am an engineer from Vietnam. I have a hobby of blogging to share computing knowledge as well as construction expertise. Nice to make friends with friends all the world.